N° 61008

Sarajoel
Hello my name is Sara, I am a sexy and hot Latina, cheerful, outgoing and above all naughty. I am a complacent woman and I am always ready to fulfill your desires and horniest fantasies, I love to experience new things and I have extensive knowledge in BDSM and submission.

I am ready at all times to fuck, I am highly sexual and my body is so hot that I will seduce you to make you very hard for me. My body is natural and is adorned with some sexy tattoos, I love piercings and they are present in me too. I have an angelic face and a pretty smile that turns into the most mischievous and perverted smile when we are alone in my room, imagine how sexy I look giving you a delicious blowjob and in the most daring poses that you like.

You can find me online from 14:30 to 22:00 GMT-5

 I like BDSM games and I have many toys to carry them out, I love spanking, whipping, candle wax, bondage, clitoral torture, anus and pussy expansion, tell me which one you like and let's have an exceptional time at alone.

I don't like dirty shows, anything to do with pee, poop or puke, I absolutely won't.

Favorite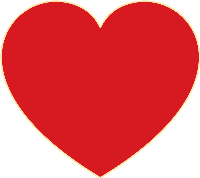 My experience