N° 61157

Msaintpuppy
Hello, I'm Saint Mordecai, but you can call me Morty! I am a bubbly and fun-loving individual who LOVES to talk! Whether it's casual and friendly discussions, or flirtatious and spicy conversations, I absolutely love to interact with anyone who wants to interact with me. I enjoy being submissive and told what to do. I am very eager to serve and please, so most of my shows will be based around whatever the viewers want! I enjoy puppy play, so please feel free to treat me like a doggy. I'm also really enjoy to be humiliated, so don't go easy on me! As a light masochist, I also enjoy some pain that may push my limits. Please don't forget to tell me I'm being a good pup if I'm doing well, reassuring praise tells me that I'm serving you well! My shows: I take most requests when in private. Things I am willing to do include blow jobs, aggressive gagging and deepthroating, bondage, body-writing, self-inflicting pain (such as paddling myself, using hot wax or clothespins), masturbation (with a vibrator and/or dildo), roleplay (that is allowed within the site), dick ratings, fetish play (such as feet, food, etc. just ask), and of course submission! I occasionally do some domination but keep in mind I am naturally submissive and my domination will be very light and praising. Future shows have a possibility of including anal, but I do not do anal upon request.

Monday-Friday. 11am-4pm EST. I try hard to be on during week days, but sometimes I may miss a day. My times are general to when I come online, sometimes I won't come on at 11am or I'll cam later than 4pm.

Mask fetishist #1 (ask me about my masks and hoods, or get me into one!), call me puppy, be kind and praising, being a good dog!! (I just really LOVE to please!)

I only do anal on days that I plan on it, I will not do anal upon request. Begging, if I say no, I mean no.

Favorite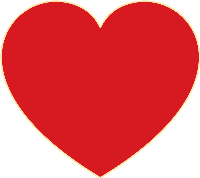 My experience