N° 60887

Curvylicious
I'm a captivating individual with a passion for creating memorable experiences. My magnetic personality draws people in, making every moment spent with me unforgettable. I'm not just someone you watch I'm someone you experience. I light up the screen with my love for dancing and singing, infusing every interaction with energy and excitement. My performances are a fusion of artistry and entertainment, where you can join me in the joy of movement and music.

But I offer more than just entertainment; I'm also a genuine and approachable companion. My funny and very friendly personality sets the stage for an atmosphere of laughter and warmth. I thrive on connecting with others, and my genuine curiosity ensures engaging conversations that go beyond the surface. Whether you seek a confidant to share your thoughts, a listener to hear your stories, or an adventurer to explore new experiences together, I'm here to make your time truly exceptional. So come join me, and let's create wonderful memories together.

I'm usually online around 8 PM UK time, but it may vary. Look for me starting at 2 PM too. Keep tabs on my profile for updates and let's enjoy moments together.

Find joy in life's simple pleasures: dancing under the moonlight, singing from the heart, and sharing laughter. I'm thrilled by new experiences and connecting with diverse souls. Join me for sensual dances, exquisite lingerie, and daring shows.

I'm all about positive vibes and enjoyable experiences. However, I prefer to stay away from negativity and any disrespectful behavior. Let's create a space where we can share genuine connections and exciting moments.

Favorite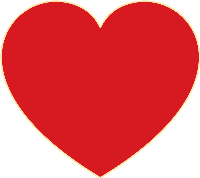 My experience