N° 13869

Massage + sex XXL Geneve
Choisissez votre massage nu:

RITUAL AYUVERDA AU BAMBOU CHAUD: J'utilise les mains et l'huile chaude, massant le cul, le dos, les épaules, le cou, les jambes, les pieds et l'aine. Élongation. J'utilise des "plumes" pour la partie sensorielle. Lisse avec pression dans des zones spécifiques.Le bambou glisse le long du corps, idéal pour ceux qui pratiquent le sport, en passant par des parties érogènes, très stimulant.

RITUAL THAI AUX PIERRES CHAUDES: Pour ceux qui recherchent une relaxation plus profonde à l'aide de la chaleur des pierres dans tout le corps et de la sensualité. Huile tiède.Élongation. Soft.

___________________________________________________________________

Choice your naked massage:

RITUAL AYUVERDA WITH HOT BAMBOO: I use hands and warm oil, massaging ass, back, shoulders, neck, legs, feet and groin. Stretching. I use "plumes" for the sensory part. Smooth with pressure in specific areas.The bamboo is sliding along the body, great for those who practice sport, going through erogenous parts, very stimulating.

RITUAL THAI WITH HOT STONES: For those looking for a deeper relaxation with the help of the hot of the stones in the whole body and sensuality. Stretching, warm oil. Soft.

***********************************************

OTHER SERVICES:
DOMINATION - TRANSFORMISM - FISTING -PISSING - LICKING - ROLEPLAYS - JOCKSTRAPS - ACESSORIES -HANDCUFFS - WHIP -PO-PPE-RS - DILDO - PARTY

I receive in private apartment.
Tell me that you saw me on Lolla !
Favorite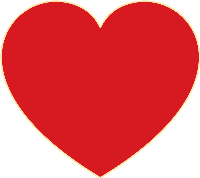 My experience